12.04.2016 Tour Ronde - Face Nord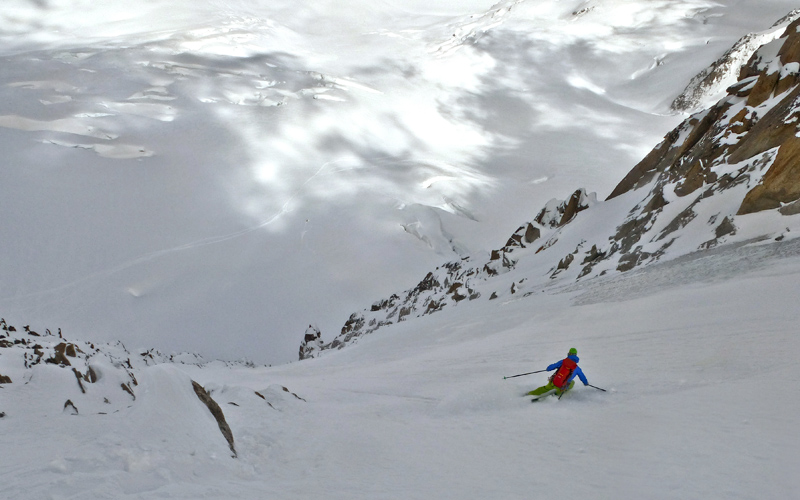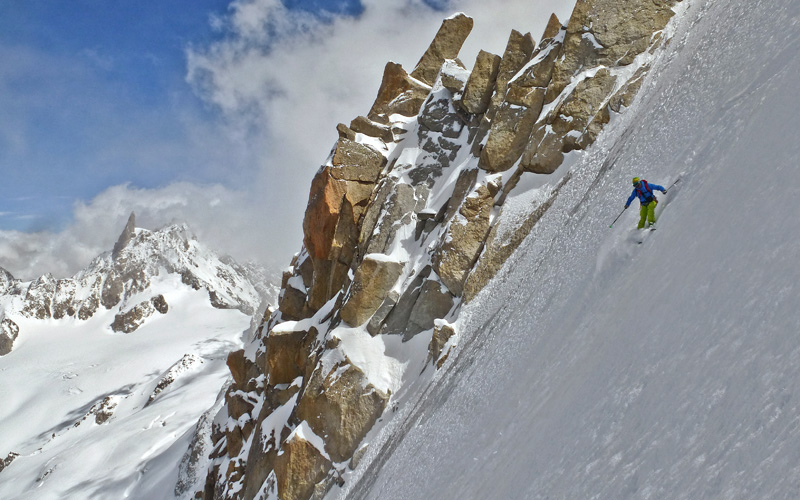 09.04.2016 Col de l'Aiguille Verte - Face Nord
Today with Luca Rolli and Lambert Galli. Photo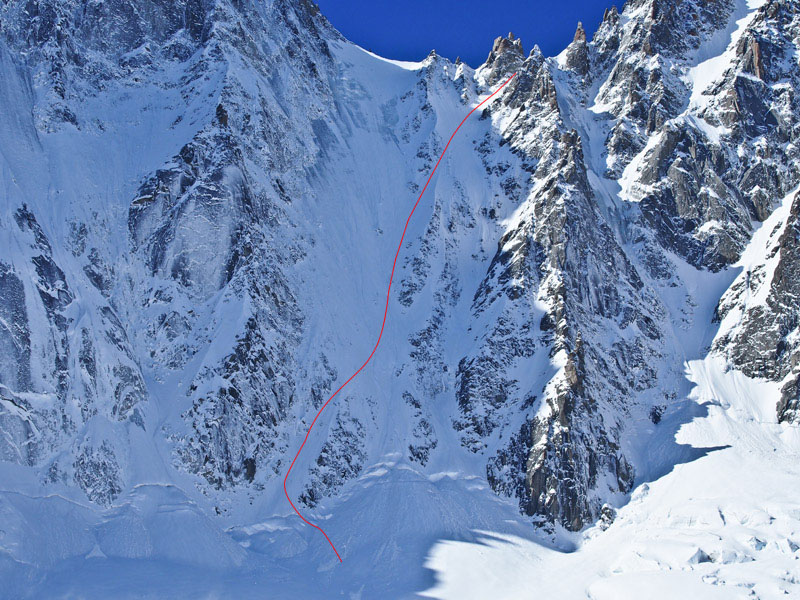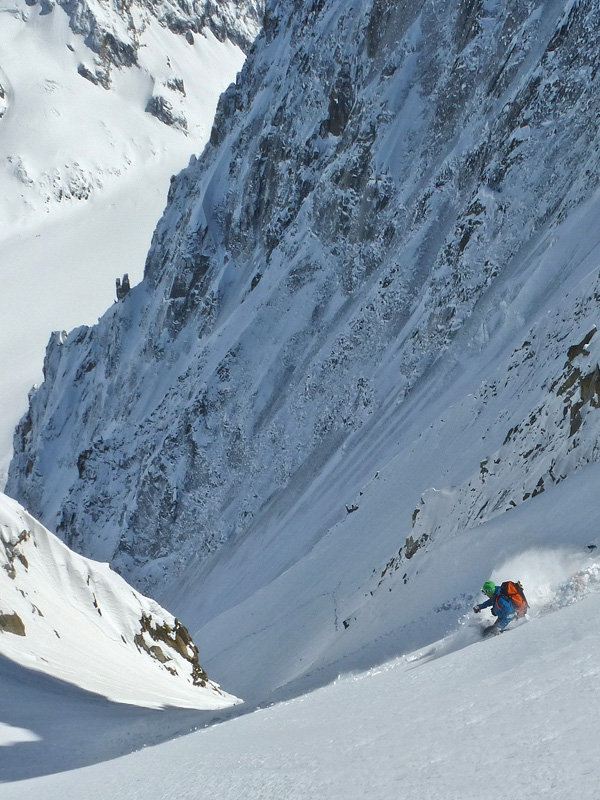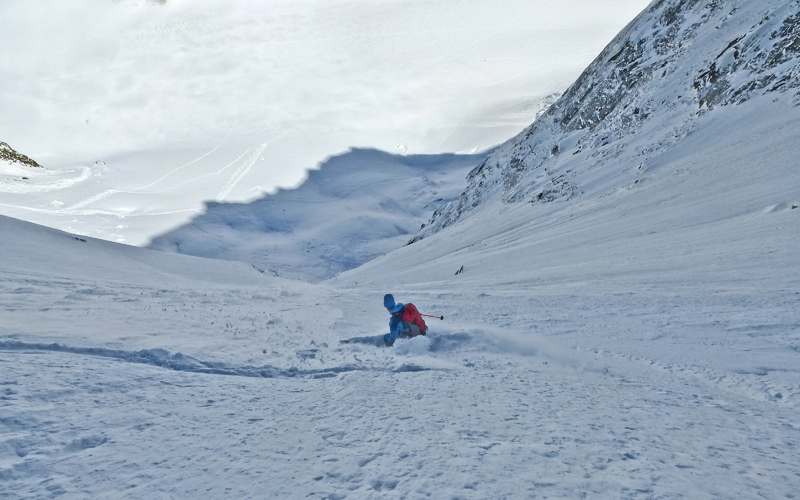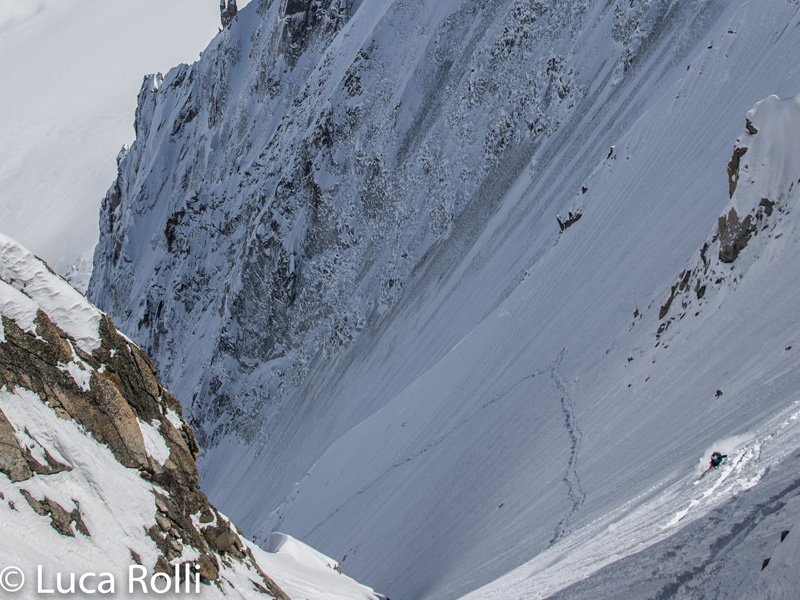 18.03.2016 Aiguille Verte - Voie Washburn (Les Z)
I remember when together with Pica and Luca Rolli on 16/04/2013 we tried this beautiful line to Aiguille Verte. It was not our day. A week later, Vivian and Seb realized this amazing descent. Chapeau. Today with Julien "Pica" Herry and Lambert Galli. Photo
First snowboard descent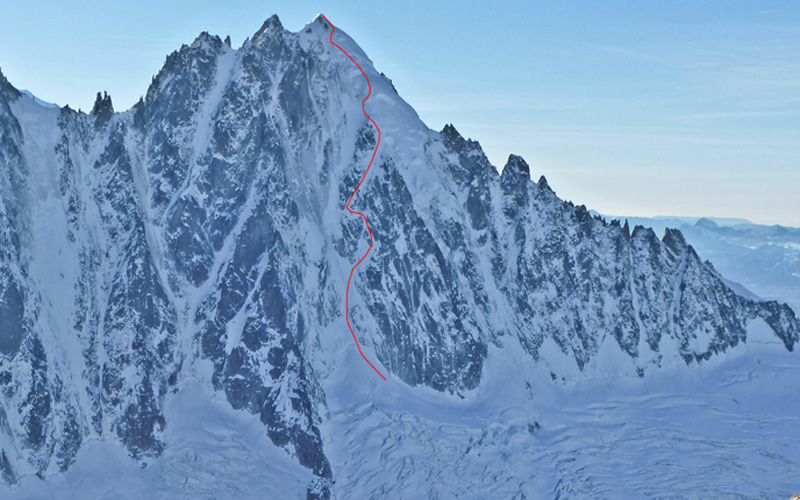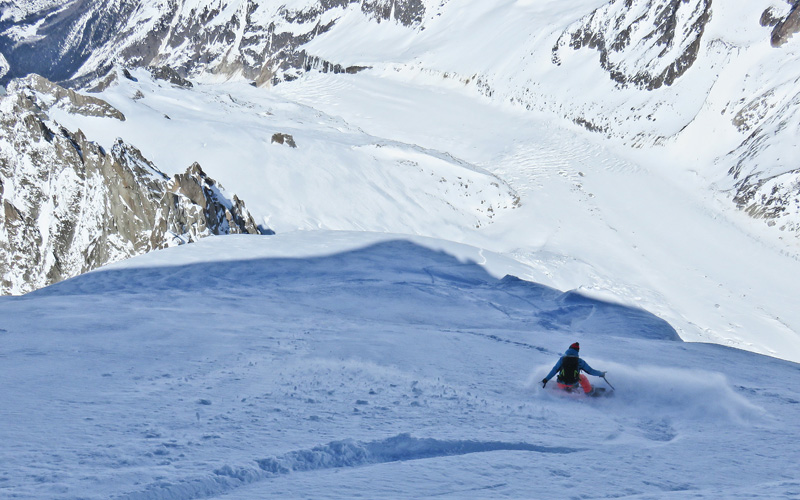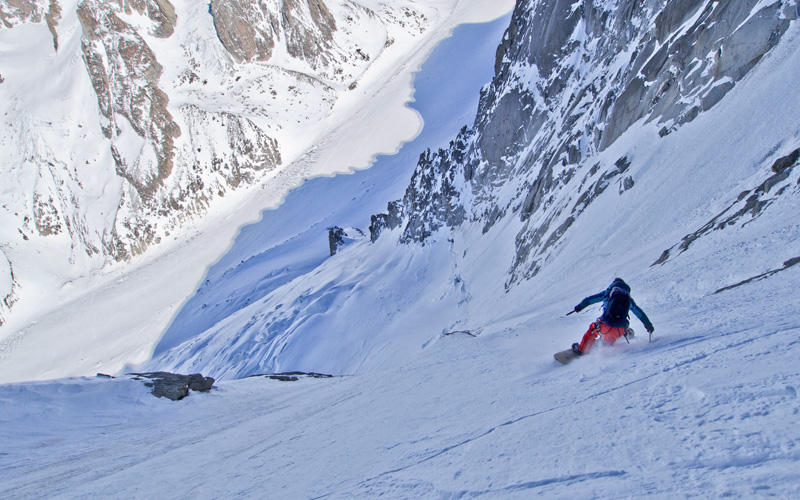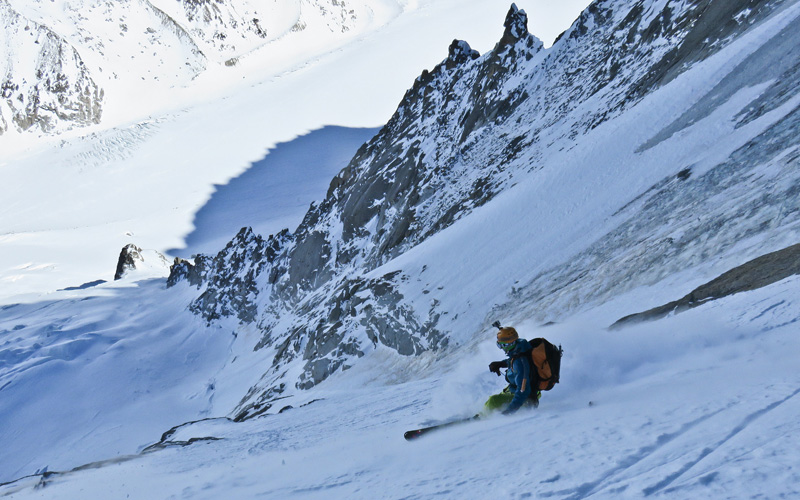 15.03.2016 Dames Anglaises - Couloir Nord-Est
Third time for me in the North-East couloir of the Dames Anglaises. Good day and good team, for Salomon FreeSki Tv with Tony Lamiche Kaj Zackrisson and Josh Daiek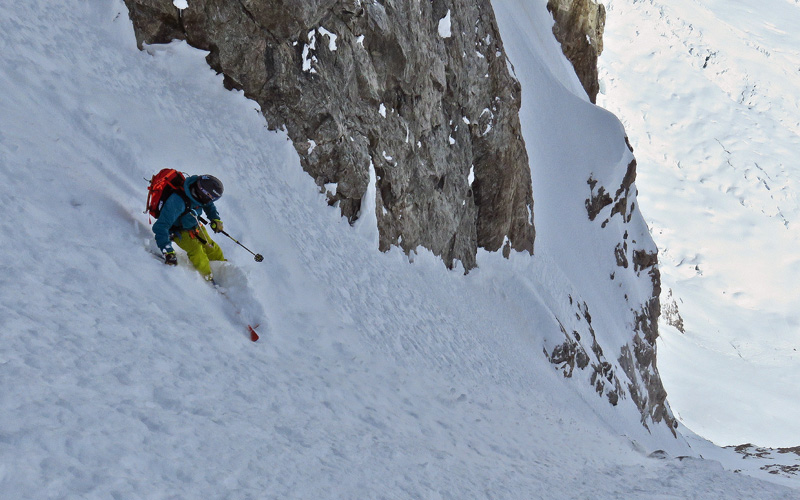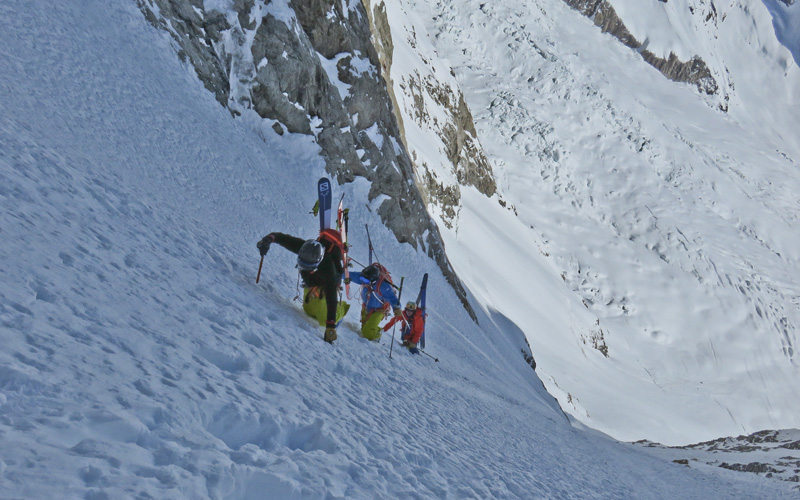 11.03.2016 Grande Rocheuse - Voie Originale
In 2013, which was a memorable year for its incredible snow, Julien "Pica" Herry had begun to talk about a possible descent down the Voie Originale from Grande Rocheuse. This beautiful mountain is next to the famous Aiguille Verte.
To imagine the south side of the G. R. as ridable, requires the kind of imagination and an eye for lines, which only Julien has. His skills, experience and ability to find lines have always surprised me and often made me afraid. Julien is a person who loves to share his ideas with those who want adventure, and is always willing to help others, in the realization of even the most ambitious projects.
This year we started talking more often about G. R. and in the end he convinced me that it could be a great adventure.
In mid-March after a heavy snowfall, followed by several cold days, I quickly realized that we had a good weather window to make our attempt.
The team was made: Julien and his friend Lambert Galli hiked up to refuge Couvercle the day before to take a last look closer to the face. My partner Denis Trento and me left at night from refuge Torino and joined them later at Couvercle.
The idea of starting with the splitboard from refuge Torino, crossing the Vallée Blanche at night, seemed like a big challenge to me. But thanks to Denis skills and his background as a competitive ski mountaineer, it turned out to be one of the easiest and quickest approaches ever.
At 5:30 am we started climbing the first part of the couloir Whymper, and then turned over to the steep south facing slopes further up. The light snow just slightly covering the rocks made it a tricky ascent, and we lost a lot of time. To find perfect conditions for both uphill and downhill, on a face like this is not easy, but nearly 10 hours after our departure from refuge Torino, we reached the summit of G. R. We were happy but still aware that the most difficult part remained.
All my experience from over 15 years of snowboard mountaineering was needed to overcome the difficulties we were facing on the way down. In the end we managed to complete our dream, and did the descent with only 2 rappels (25 m. And 40 m.)
Besides the beauty of the line, the fact that it was a first descent on both skis and snowboard made it a huge satisfaction. To find a never ridden face down a 4000 m. peak in the Mont Blanc massif, where pretty much everything has already been skied, is not an easy task. Photo
First ski and snowboard descent
Altitude 4102m

Exp: South
Length 600 m. at 45 ° / 55 °
Difficulty: 5.4
E: E4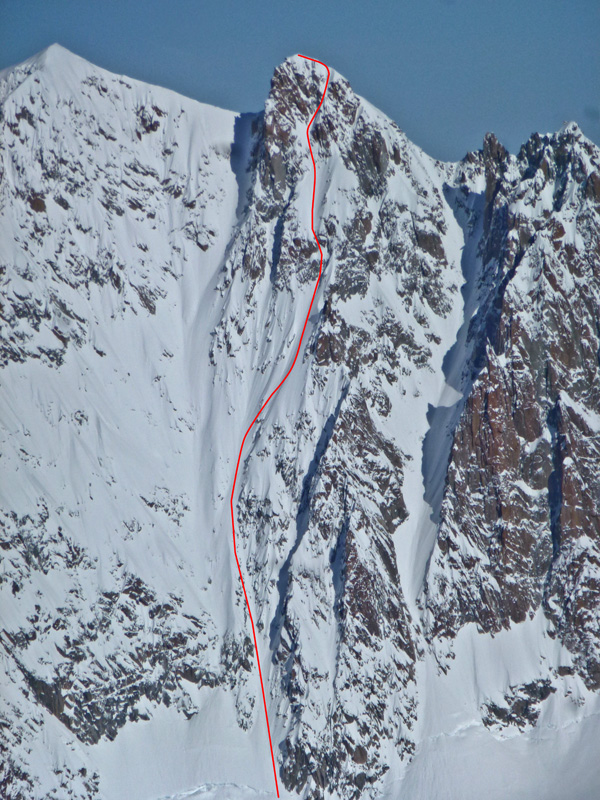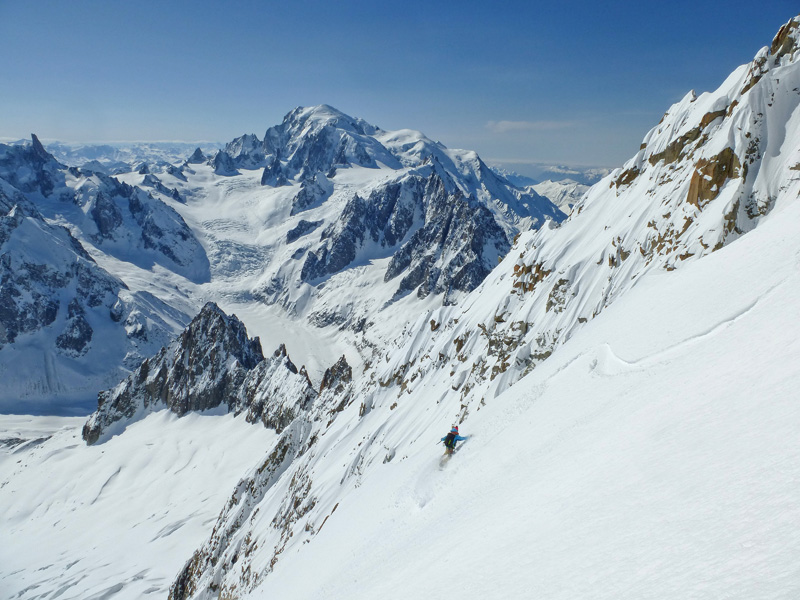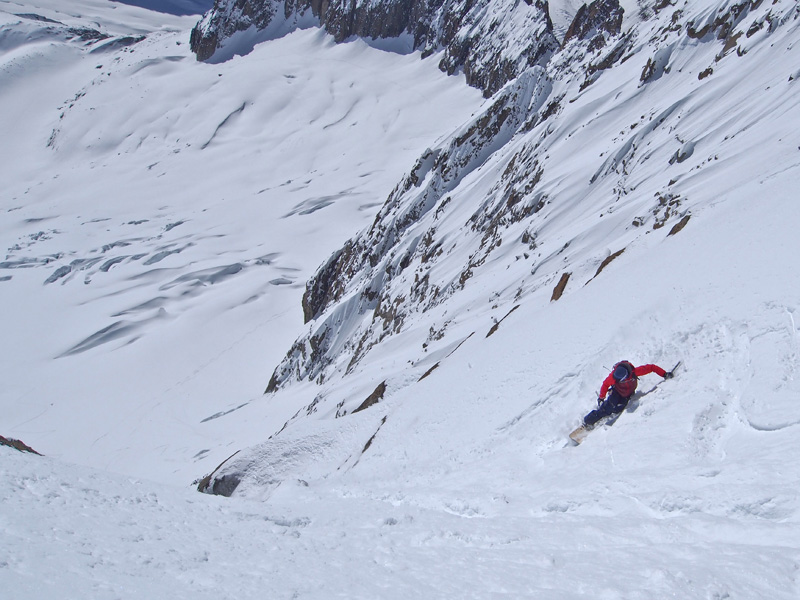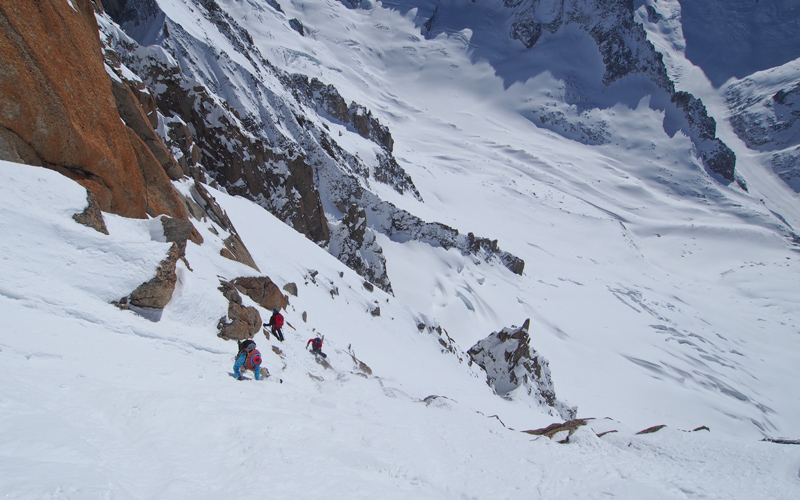 09.03.2016 Col du Brouillard - Voie du 1894
The Miage glacier I consider as one of my favorite places to ride. Among friends we call it the "Couloir Park", because of the amount of couloirs you can find in all aspects and with different steepness. The fact that it is hard to access the Miage means that it is not very popular, although in recent years many skiers have discovered the potential of the place and have started to go there more often.
In 2010 along with Roch Malnuit I found a beautiful and narrow couloir next to Aiguilles Rouges du Brouillard. Every time I went to Miage I checked it, but I never found the right conditions.
The first snowfalls of March, which were followed by several cold days, made me think it was the right time to give it a try. Most of my friends were busy with work, however my girlfriend Michèle Curtaz and our common friend Federico Camangi managed to take a day off. So on the 9th of March we reached the bottom of the couloir, and were happy to see it in excellent condition. After 3 hours Michèle and me reached the top.
The descent was fantastic, and we could enjoy 1000m meter of vertical drop in dream snow. I'm very happy to have shared this experience with my girlfriend, and couldn't have asked for any better company. Photo
First ski and snowboard descent
Altitude 3288 m
Exp: South-West
Length: 1000 m. at 40 ° / 45 °
Difficulty: 5.1
E: E2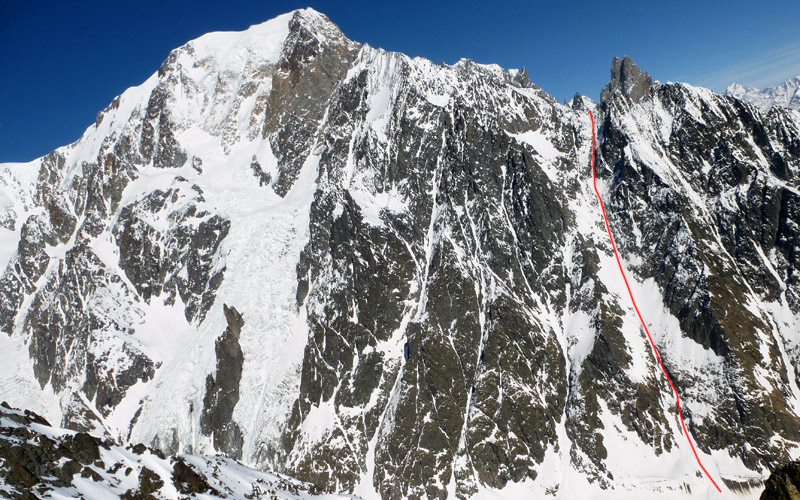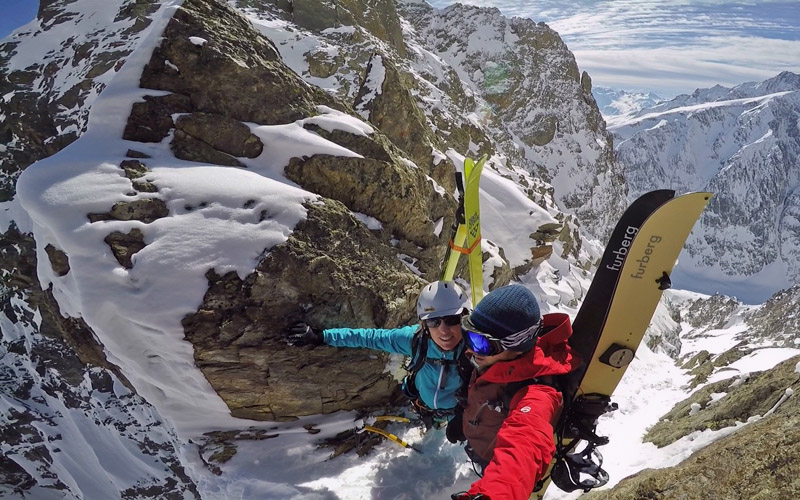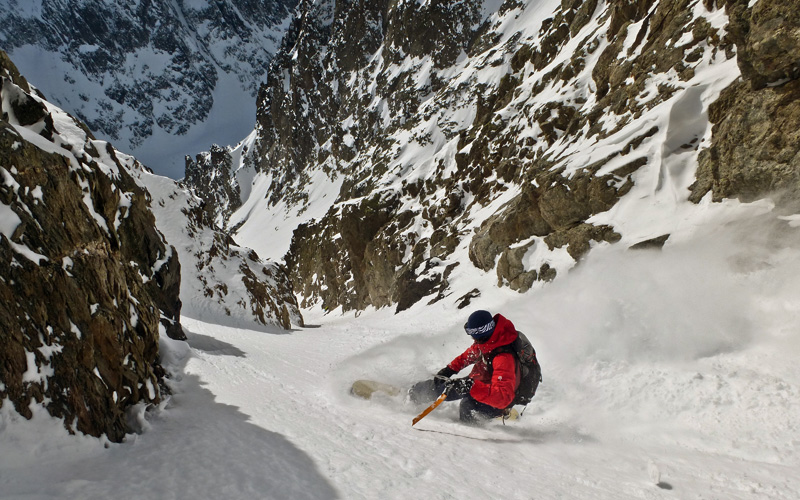 07.03.2016 Tour Ronde - Brenva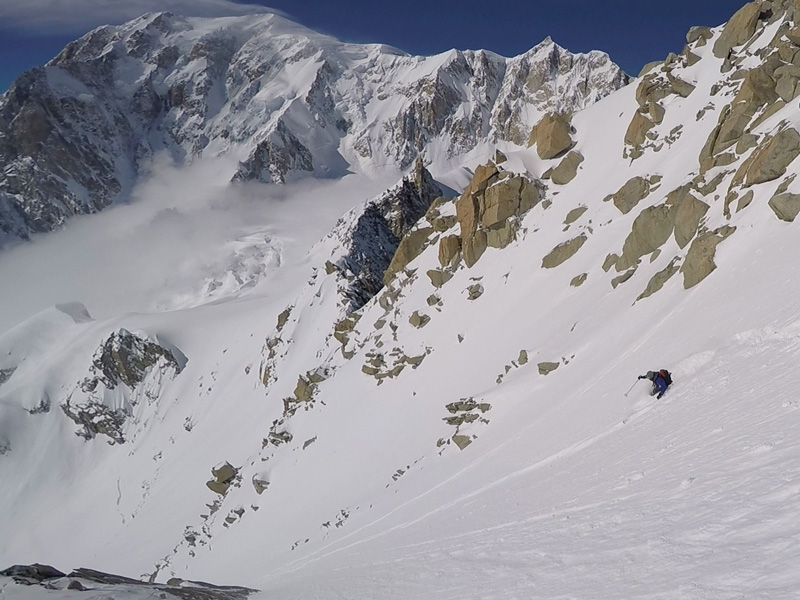 02.03.2016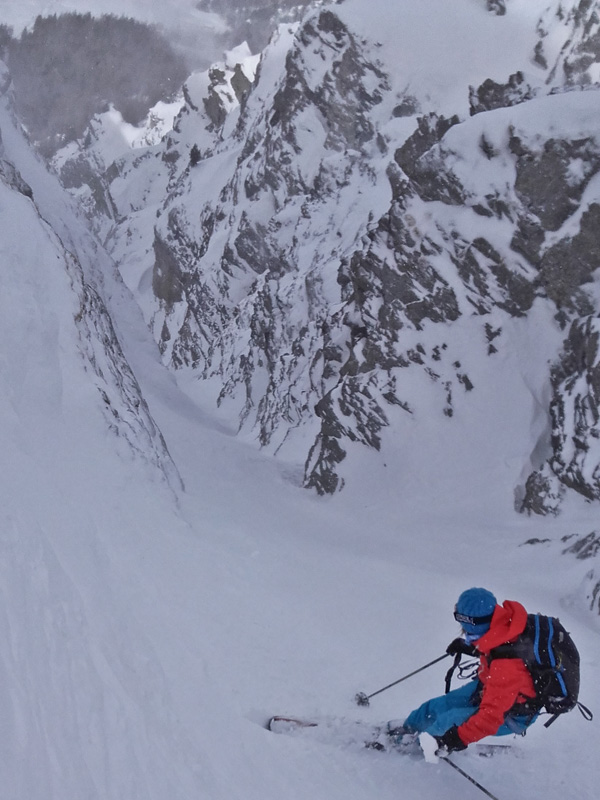 19.02.2016 Aiguille de l'Aigle - Couloir Domenech
Beautiful adventure today with Denis Trento and Lance Reinhardt. Second time for me.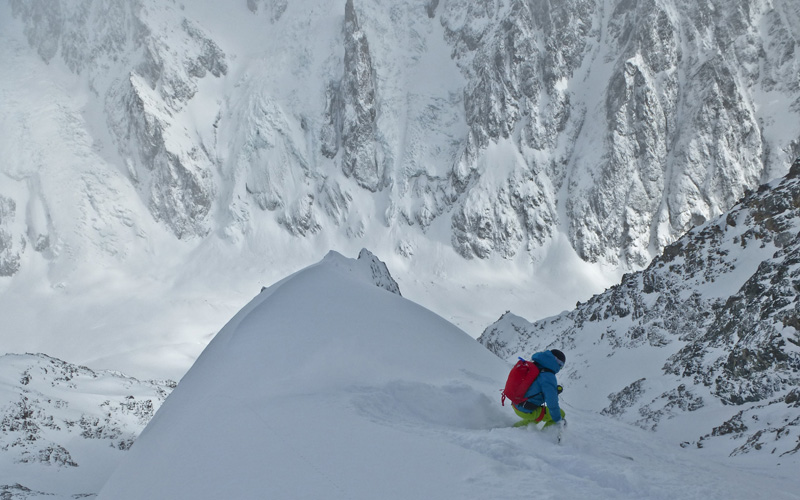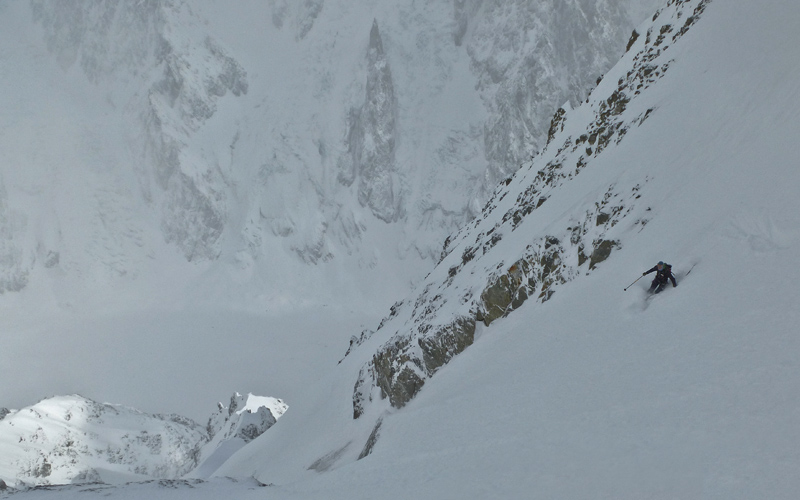 17.02.2016 Brenva glacier from Ghiglione
Today with Luca Rolli, my best ever.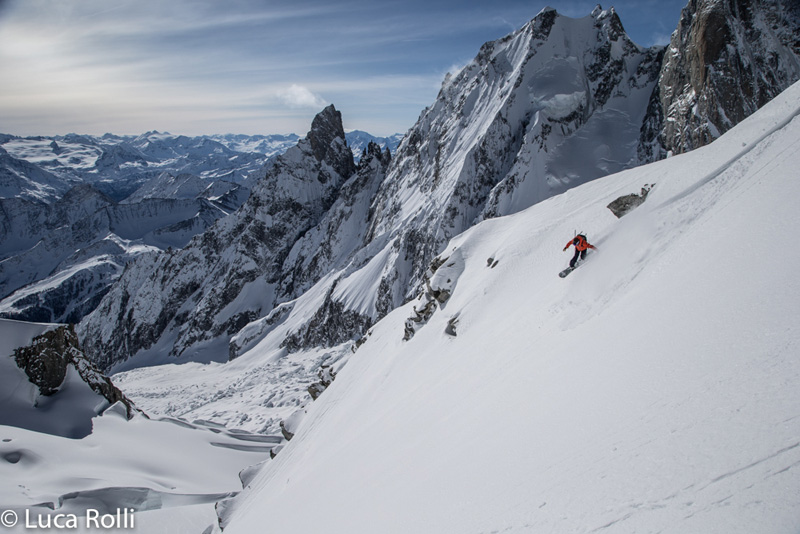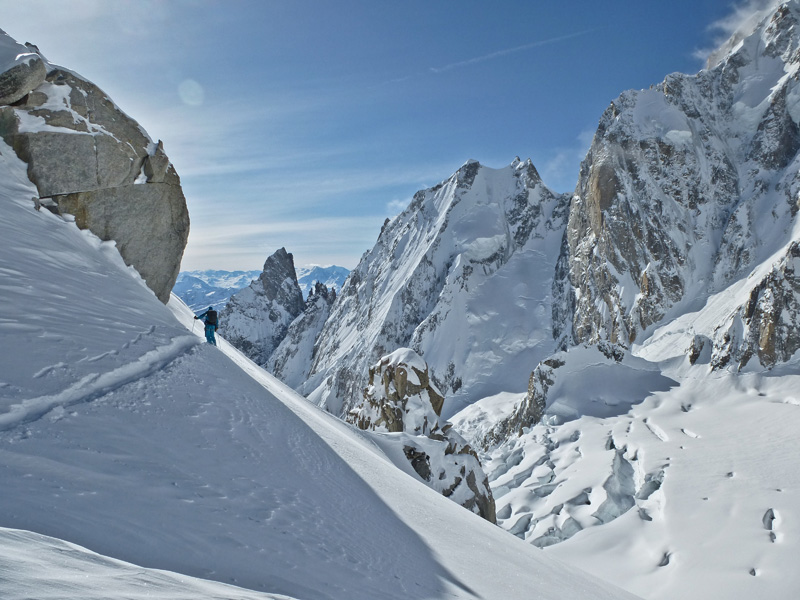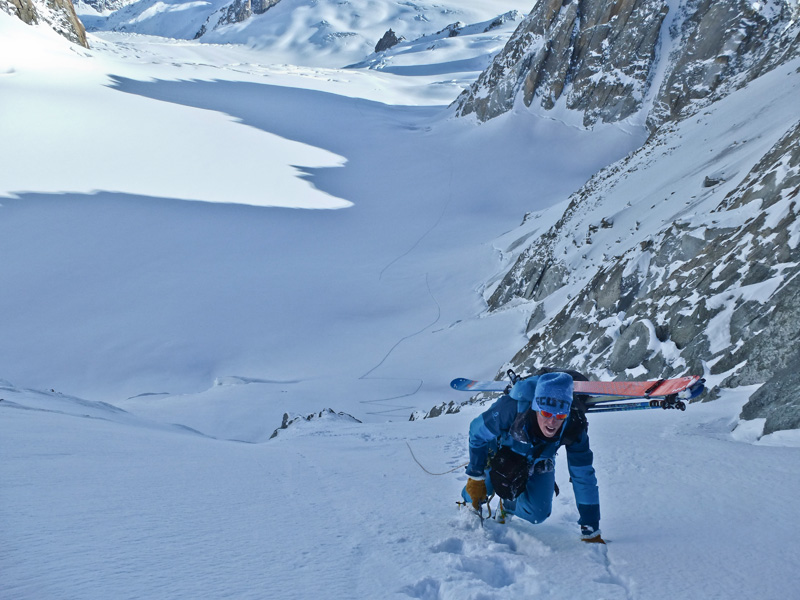 16.02.2016
Today with Luca Rolli, I skied Jetoula Couloir. Nice.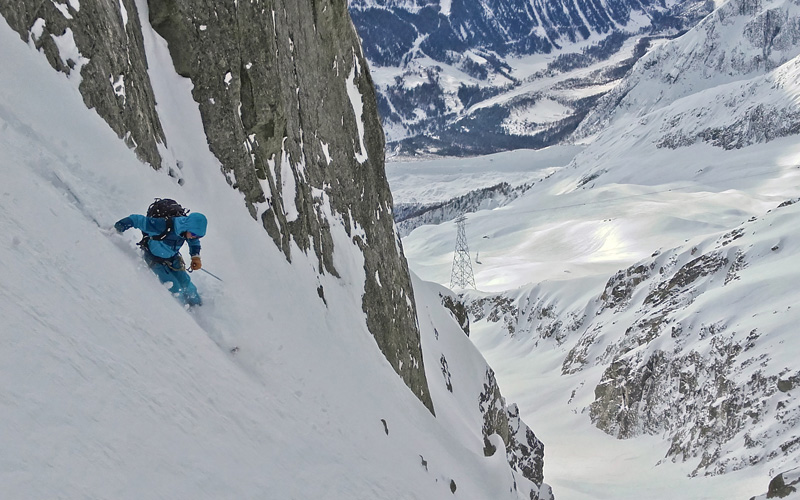 15.02.2016
Crazy day with Luca Rolli, Nathan Wallace, Thor Husted and Lionel Hachemy. We skied Bonatti Couloir of Petit Mont Blanc in epic conditions.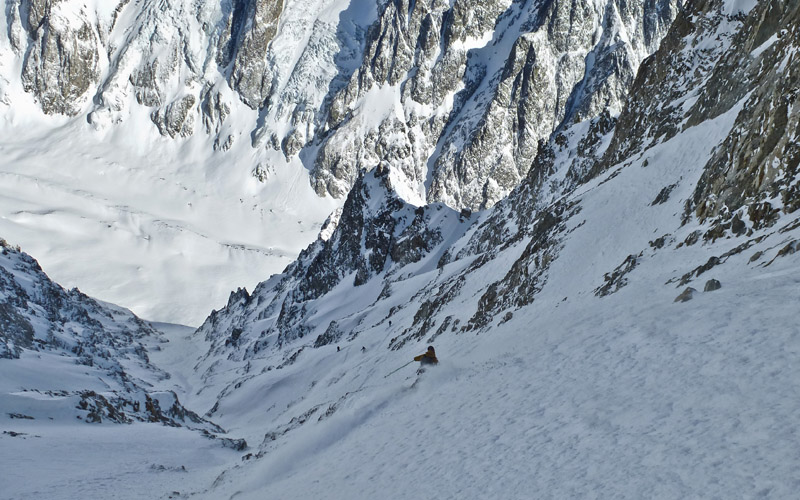 06.02.2016 Tête Carrée - East Couloir
Beautiful snow, and fast ascent with Denis Trento in one of the most remote places of the Miage Glacier.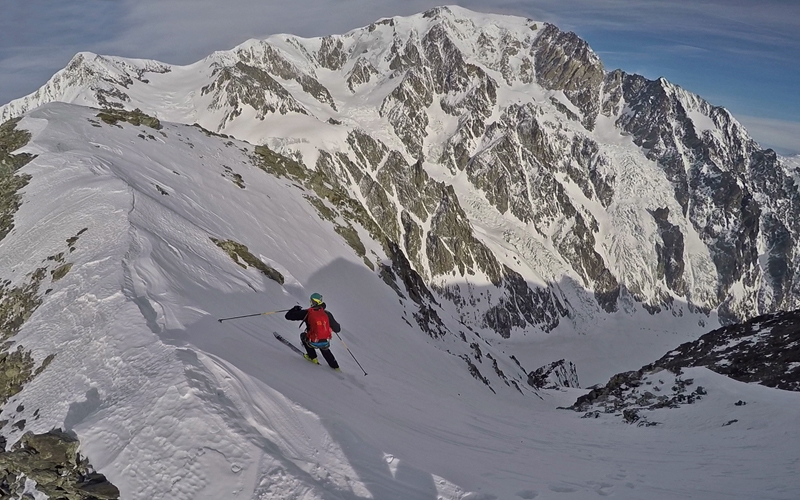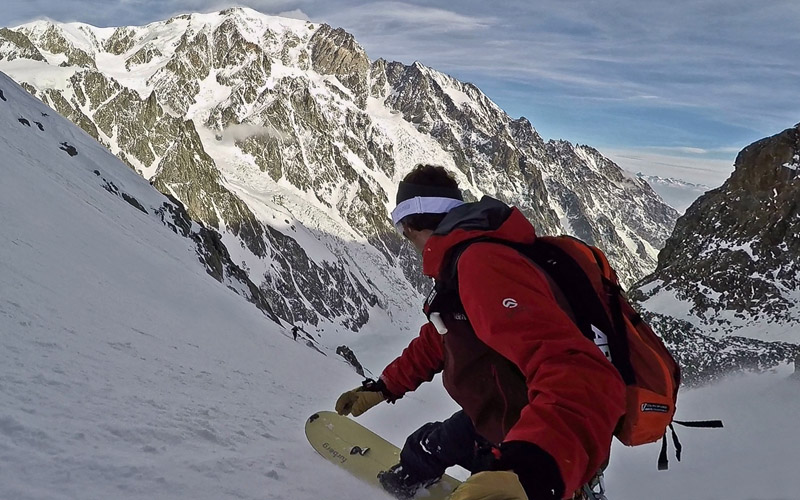 26.01.2016 Petit Mont Blanc - Couloir Bonatti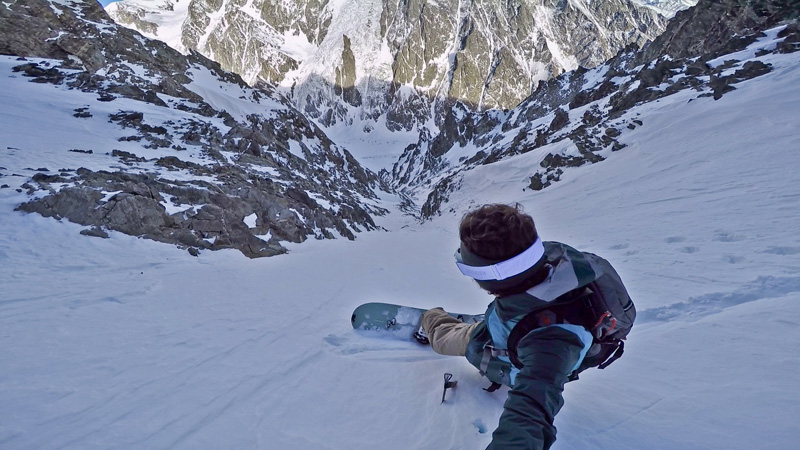 25.01.2016 Brèche du Tacul - Couloir NE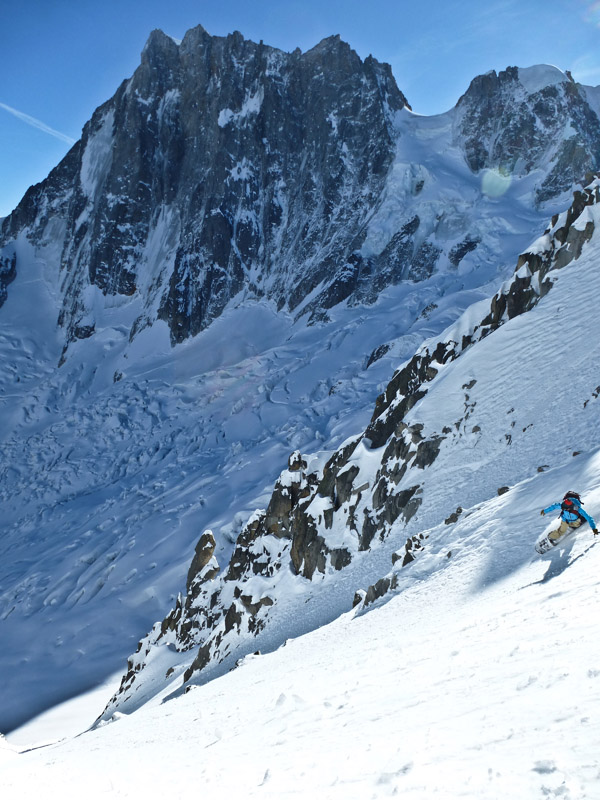 24.01.2016 Petit Mont Blanc - Couloir NE side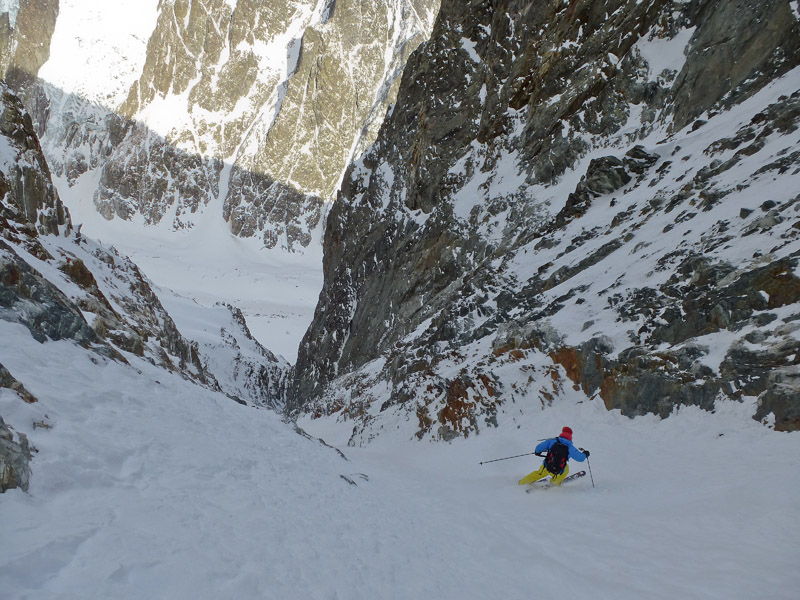 16.01.2016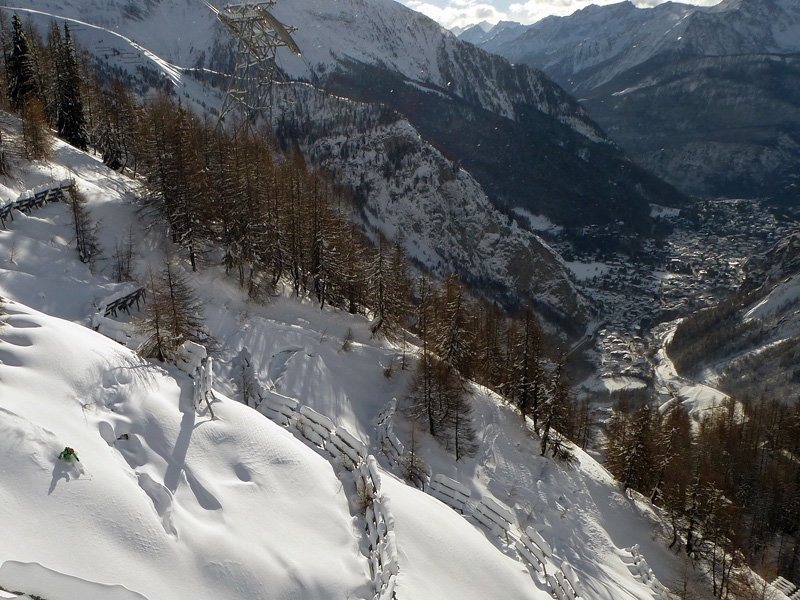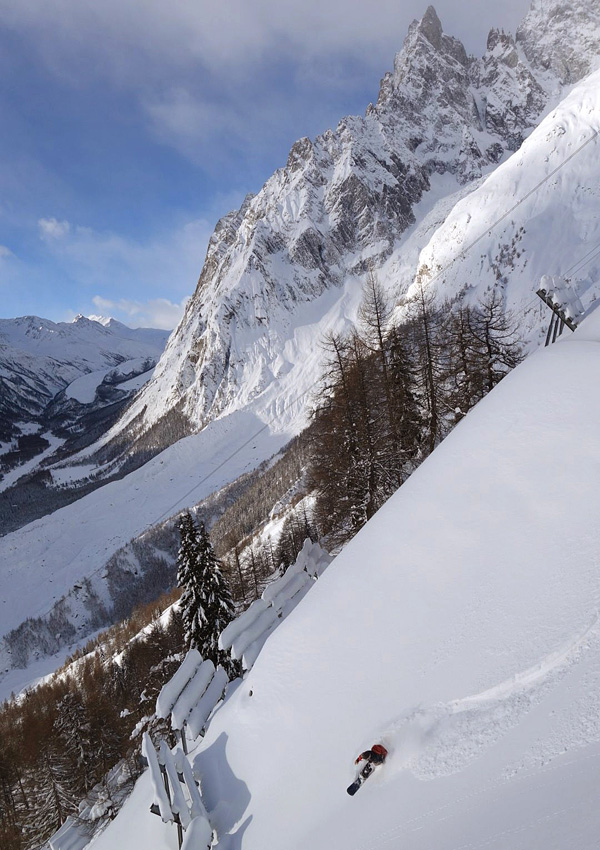 03.01.2016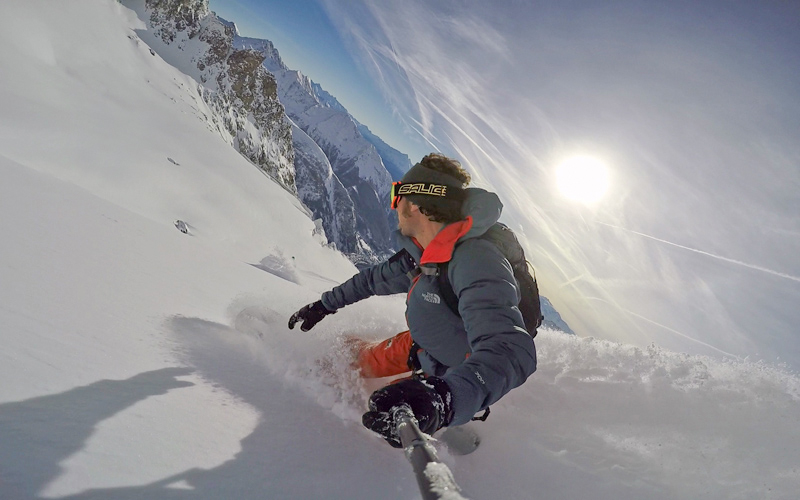 30.12.2015 Aiguille d'Argentière
Beautiful summit. Today with Denis.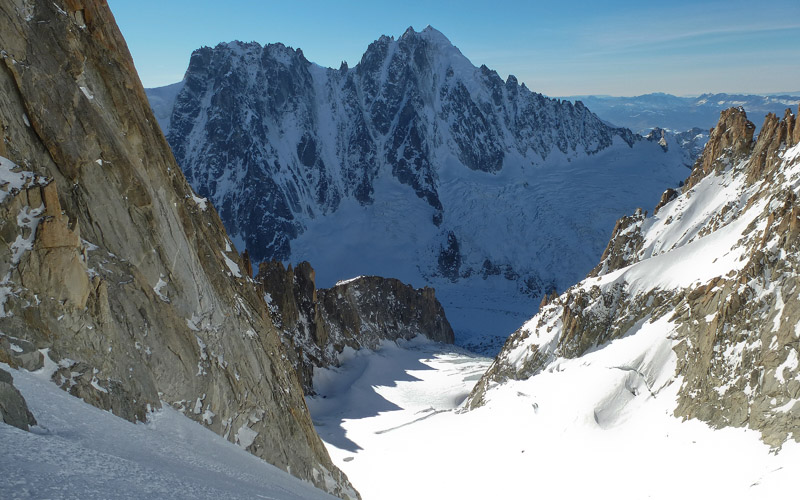 29.12.2015 Tour Ronde
Nice and first day with Fabio Menino fabiomenblog . This is one of your shots.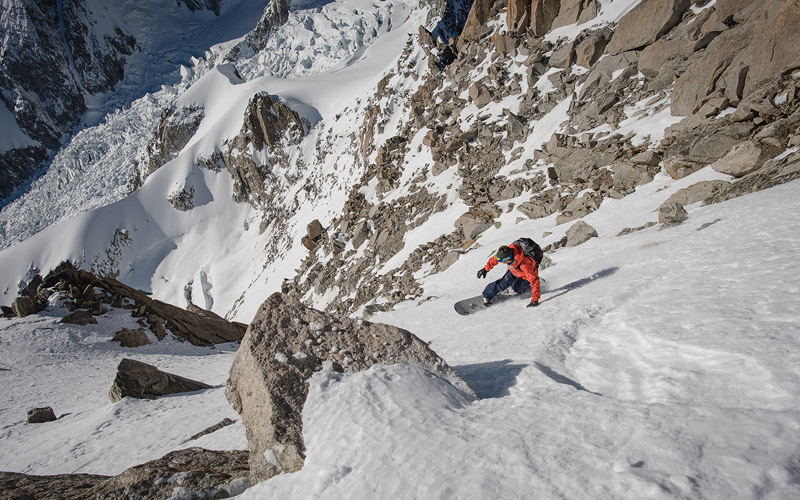 23.12.2015 Eiger in december
Amazing descent along the west side with Luca Rolii, Julien "Pica" Herry and Denis Trento. Thanks Manu Gross for informations. Photo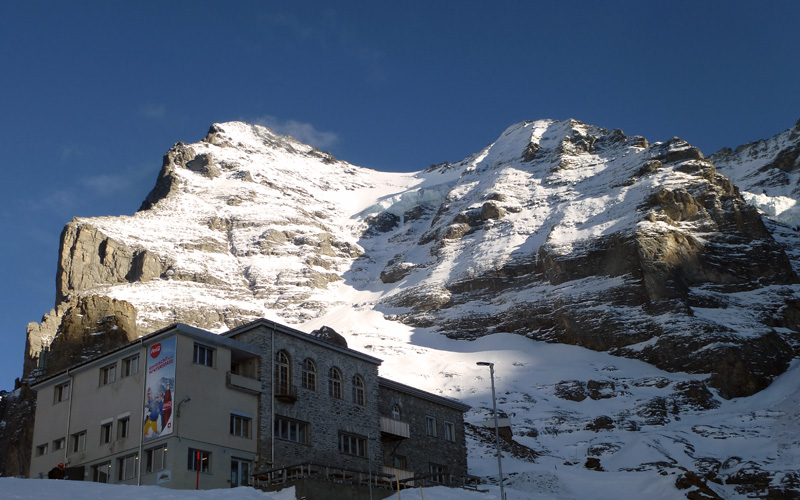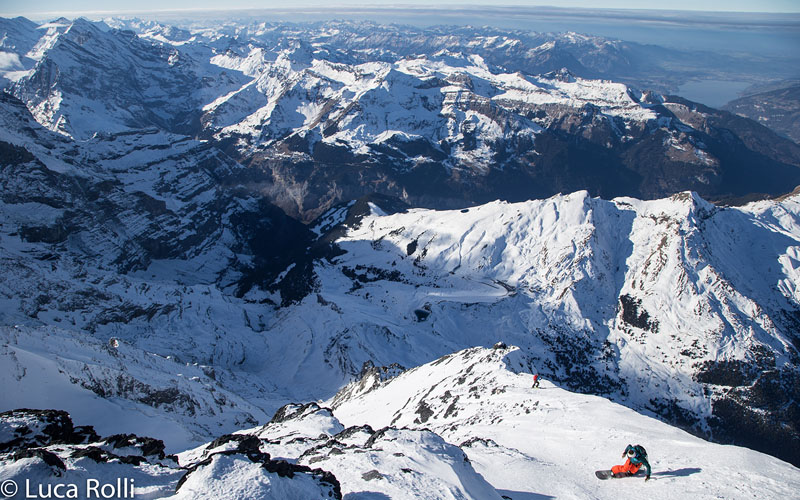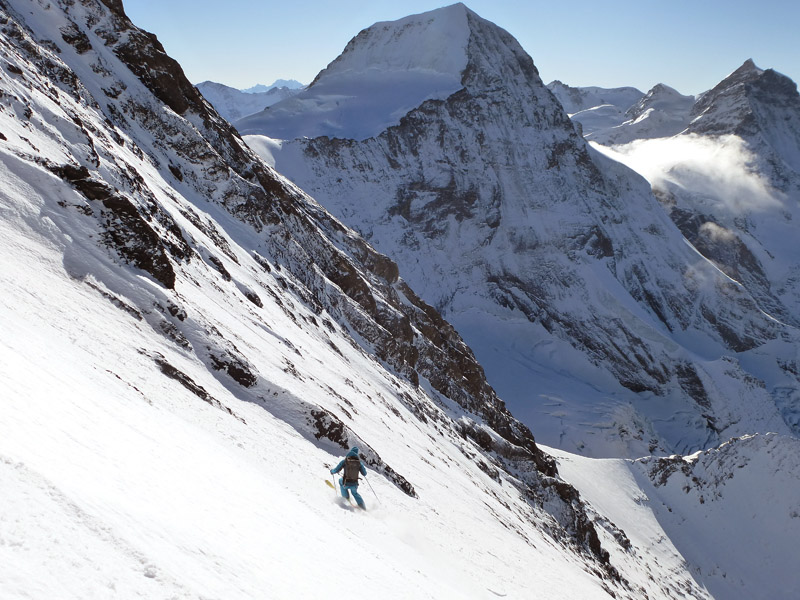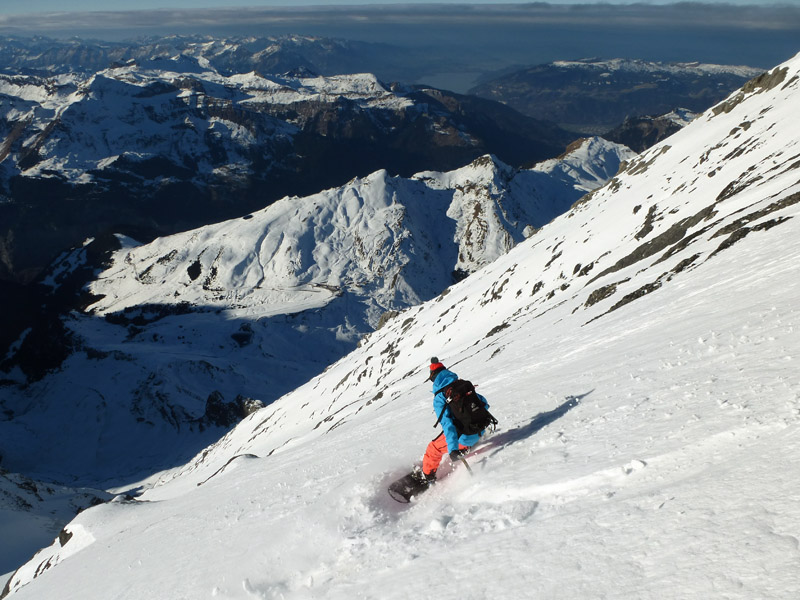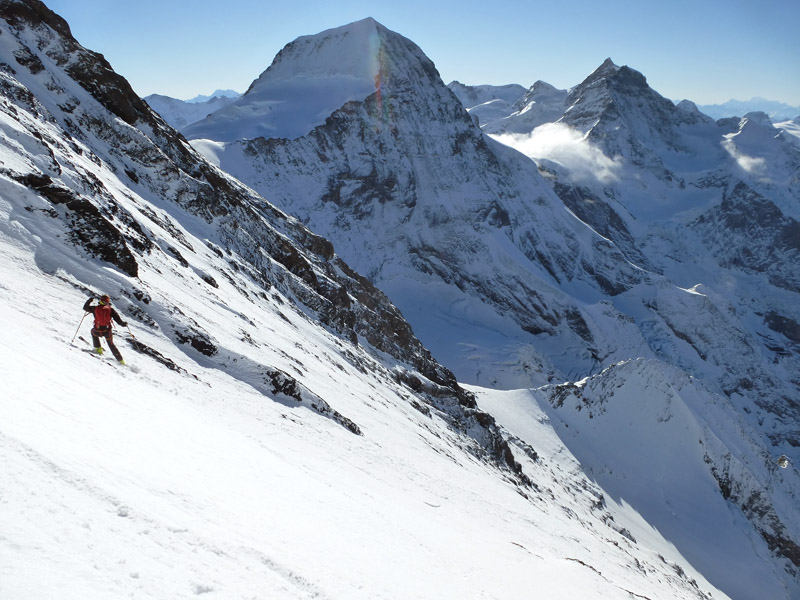 20.12.2015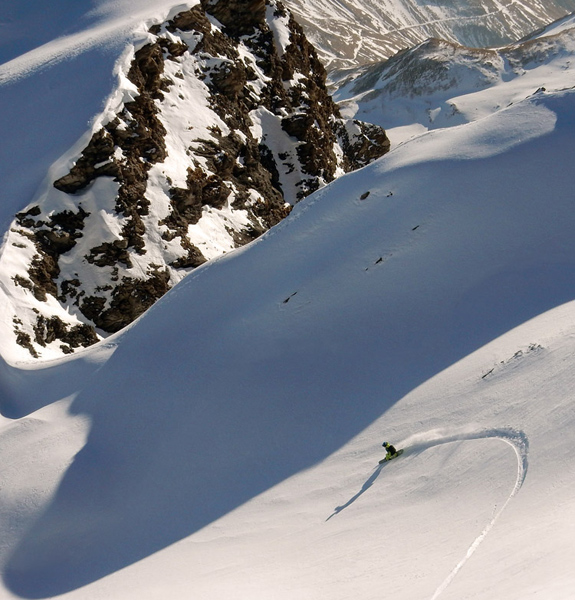 14.12.2015 Pointe d'Orny - Couloir NNE
Beautiful couloir in Val d'Arpette. Alfredo and I, we skied the right side. Laurent Dupré, Roch Malnuit, Vivien Bruchez and Timothée Nalet skied the left side.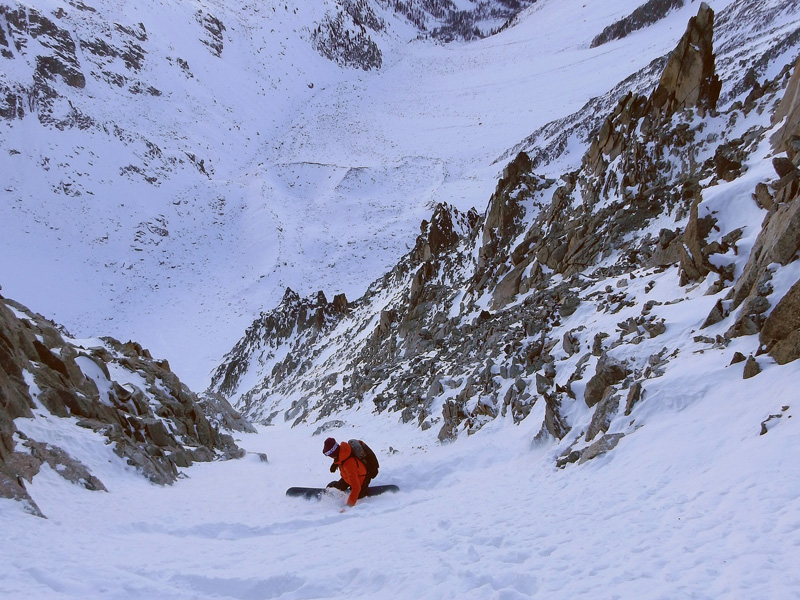 13.12.2015 Aiguilles d'Entreves
Nice and first day this season with Giulia Monego.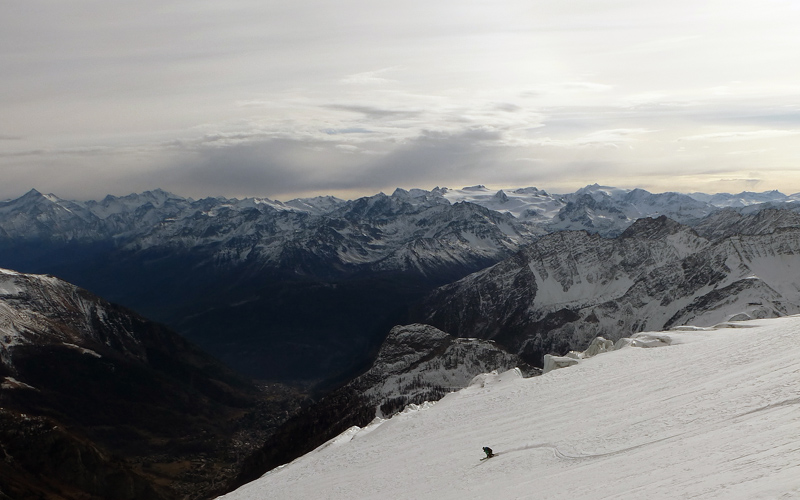 09.12.2015 Mont Blanc: The Land of toys
04.12.2015 Col du Diable - Couloir Macho
Opening day in P.ta Helbronner. We climbed the South West couloir the Aiguillettes du Tacul and went down the North East side along the Macho Couloir from Col du Diable.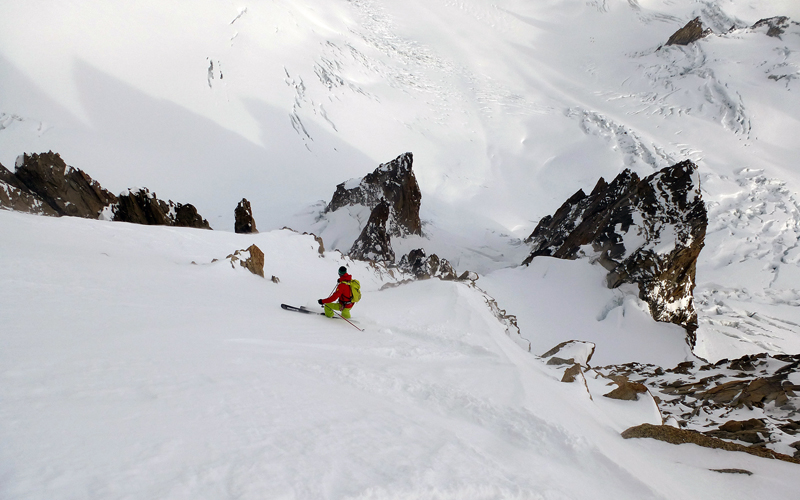 21.11.2015 Gran Paradiso - East Face
Nice descent along this wild side of the Gran Paradiso. Not reality a classic of Autumn. With my friend Julien "Pica" Herry.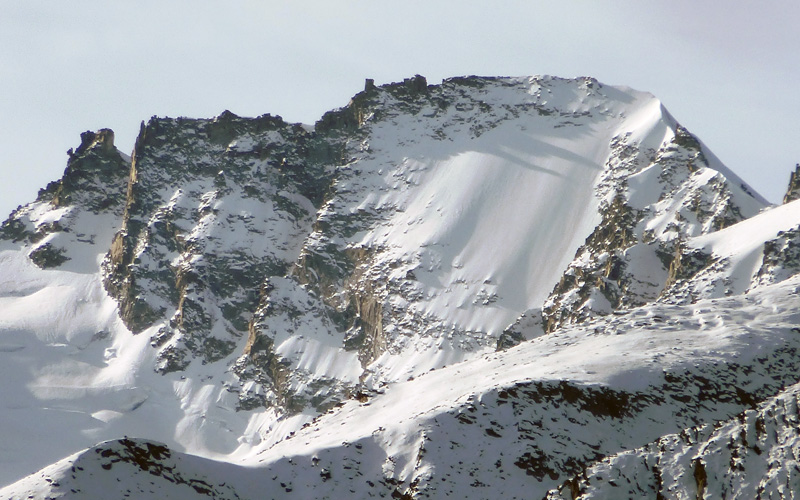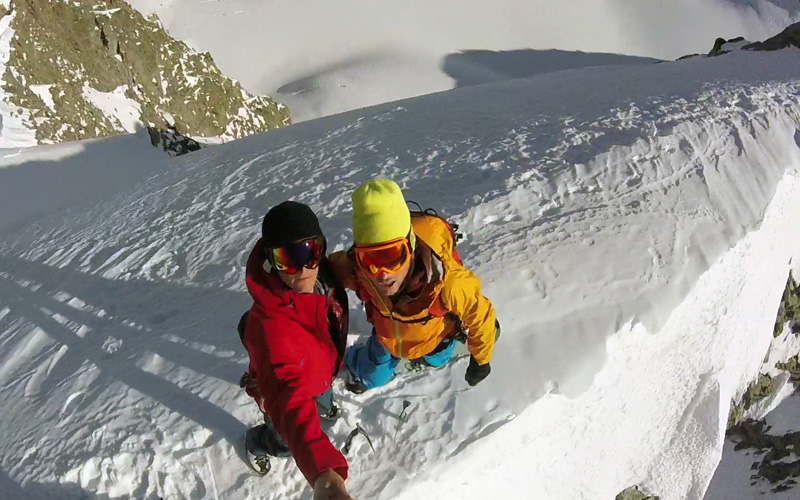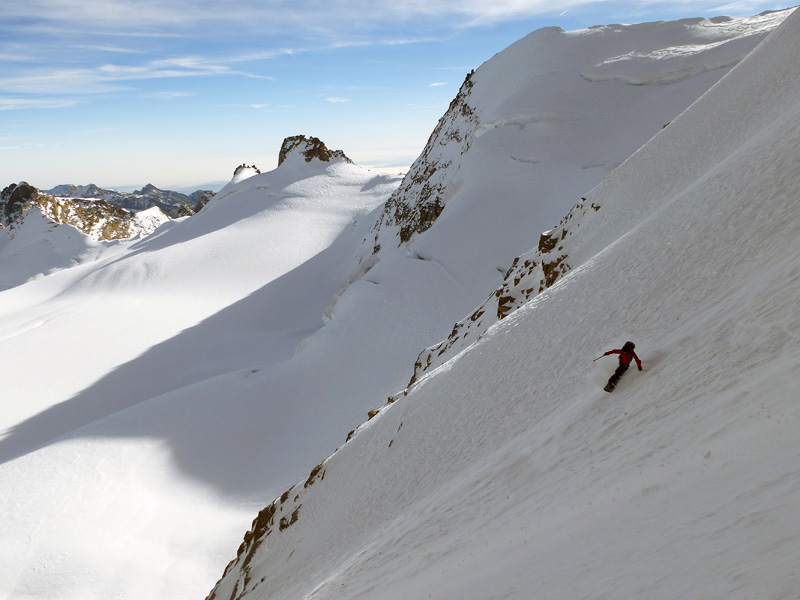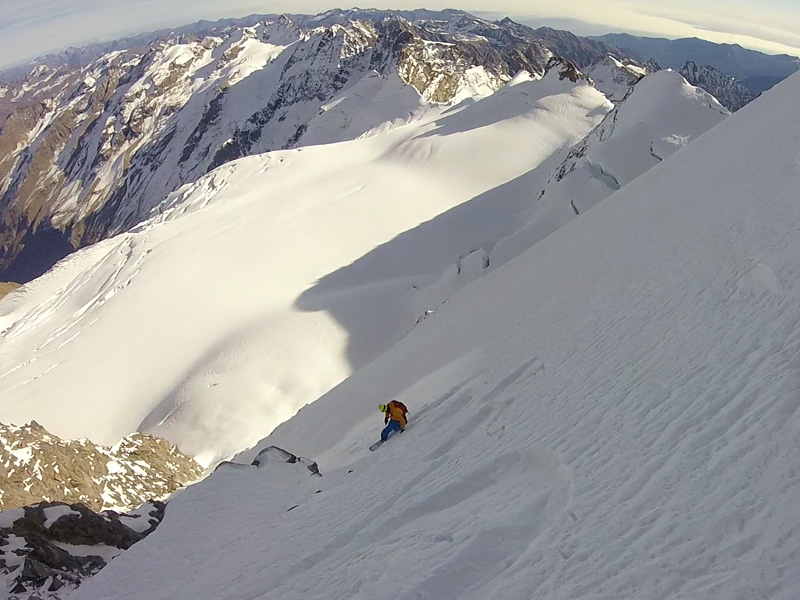 31.10.2015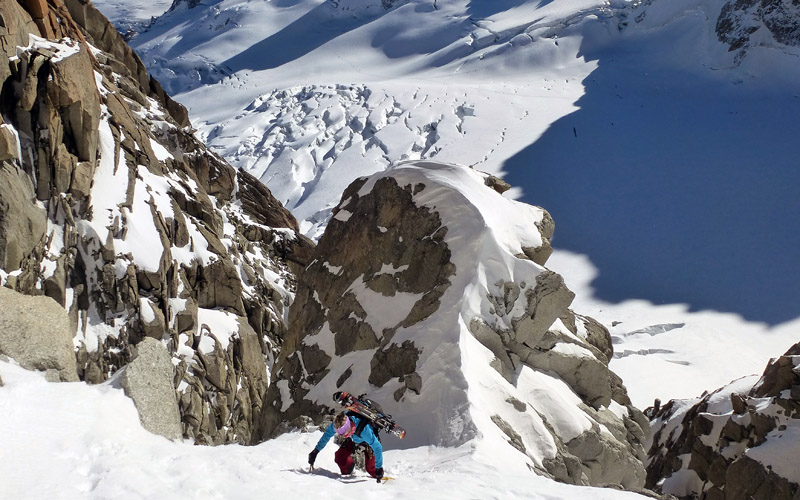 24.10.2015
Maybe the fall will be the new season of steep skiing. My friend Julien "Pica" Herry in switch stance from l'Arête du Diable.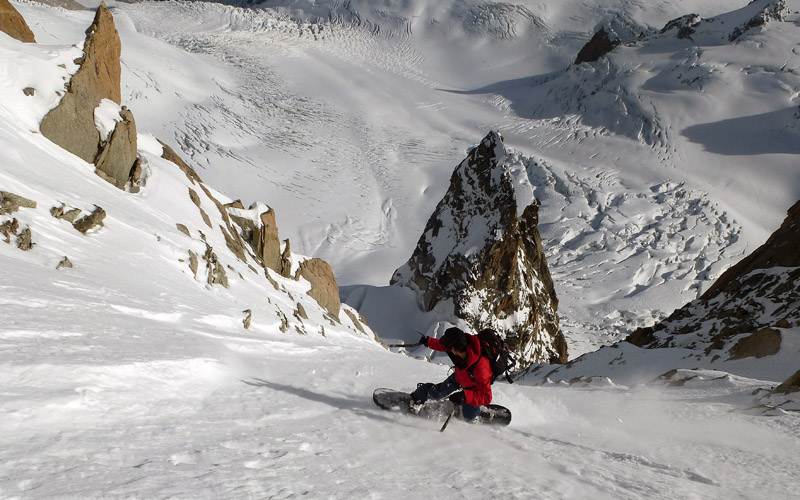 17.10.2015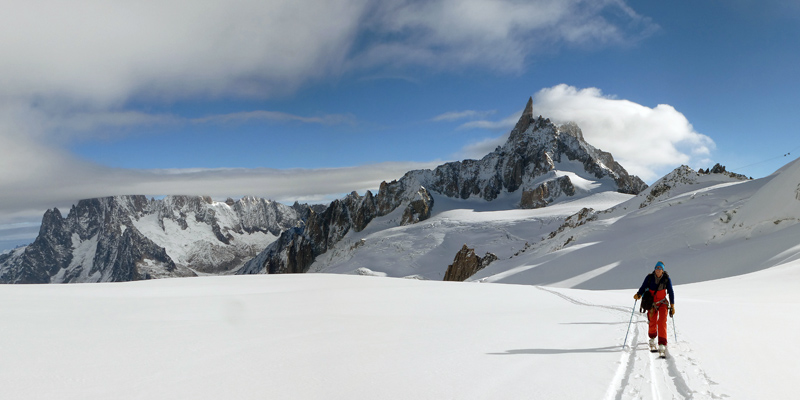 11.10.2015
Vertical Magazine - July August 2015
I'm proud to have my photo in double page on Vertical Magazine. Rider: Julien "Pica" Herry